Commercial systems to domestic installations
Whether you are looking for a new system with the lowest installation and running costs, or sophisticated control options, we can deliver - on time and to budget.
»
READ MORE
VRV and VRF Air Conditioning
Exact Air are market leaders in advanced VRV and VRF technology, let us show you the benefits of energy efficiency and design flexibility.
Invest in the latest air conditioning technology, transform your living and working environment, and reduce your bills.
VRV stands for variable refrigerant volume and VRF stands for variable refrigerant flow. Both are advanced high efficiency air conditioning system designs which minimise energy losses by constantly adjusting the refrigerant volume or flow to match the system cooling requirements and load. These systems can provide big efficiency and energy saving advantages over older fixed volume/flow HVAC units, effectively giving you better cooling and heating performance and lower running costs.
Another advantage of the VRV/VRF system is its ability to operate with numerous indoor units, which can be of different styles and capacities. VRF/VRV also allows very long refrigerant pipe runs, and the use of 'inverter drive technology' also gives the ability to meet with the precise duty requirements of each individual cooling unit at any given moment.
A typical application of the VRV/VRF system is in high rise office blocks, where air conditioning is required on each of the floors and the condenser is typically located on the roof, in the basement a long way from the served floors.
Another popular application is for domestic air conditioning where multiple rooms and floors can be served by a condenser unit located unobtrusively at the bottom of the garden with all pipes hidden within the structure of the building and/or buried underground.
With a 2 Pipe VRV/VRF system, all units must operate in the same mode – either all heating or all cooling, although individual units can of cause be turned on and off and temperature levels adjusted.
With a 3 Pipe VRV/VRF system, heating and cooling can be provided to different parts of the building simultaneously, and by transferring heat from one part of the building which is too hot, to another which is too cool – and vice versa, big energy and running cost savings can be made. Each indoor unit has full independent control, of heating and cooling. We can advise you on which systems will best meet your requirements.
Exact Air have also adopted the service and maintenance of other VRV/VRF system not installed by ourselves, these include Mitsubishi Electric City multi condenser system, Daikin VRV condenser systems, Panasonic VRF condenser system and many others.
VRV is a registered trade name Daikin. VRF is a generic term used by other manufacturers.
Energy Assessment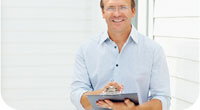 Are you HVAC compliant?
An Exact Air air conditioning energy inspections report will not only help you comply with the latest regulations, it will also help to improve the efficiency of your air conditioning system.
Commercial or domestic environments
Using our expert knowledge we can advise you which is the best system for your particular building. Whether it is a large office or a family home.
Contact us for a rapid response
Get in touch with any queries or if you require further information.

(01295) 710831


(01295) 711892


online@exactair.co.uk