Are you up to date with energy legislation?
EPBD energy directive requires all buildings with installed air conditioning of 12kw+ have an energy assessment and report completed by January 2011.
»
READ MORE
Air Conditioning Design
Exact Air offer a complete range of heating, ventilation and air conditioning services for all commercial and domestic users.
Design and selection
Our experienced engineers and designers have a wide knowledge and experience of the most effective HVAC equipment available and provide superbly designed and installed systems which often exceed our customers' expectations. We are always happy to discuss your requirements, and can translate your ideas into a practical bespoke design proposal which includes complete timing and cost estimates. So whether you are looking for a new system with the lowest installation and running costs, compact and discreet system installation, or sophisticated control options, we can deliver - on time and to budget.
Service and maintenance
We offer all our customers a range of flexible cost effective service programmes to run in parallel with your manufacturer's warranty, or to begin when the manufacturers service/warranty contract expires. Our fixed service contract helps you plan your budget and ensures that your HVAC equipment is always in tip top condition and working efficiently. Regular servicing also helps prevent small problems developing into bigger and more costly equipment failures and breakdowns. Alternatively we are always happy to carry out servicing and repairs on a one off basis, likewise system heath checks and preventative maintenance advice.
Breakdown repair
We appreciate that a HVAC failure or malfunction is more than just an inconvenience – it can cut your productivity, discourage customers, damage delicate stock and equipment, and cost you money. Exact Air offer an emergency call out service. Once on site having diagnosed your problem, we will give you a concise explanation and also a cost estimate. On completion we will provide a full written report of the repair, and also detail any further work which may be required. Whatever your problem, our skilled team's knowledge and experience will have you up and running in the shortest time possible and with the minimum fuss and expense.
VRV/VRF technology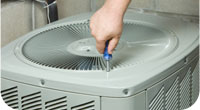 Energy efficiency and design flexibility
Exact Air were one of the first companies to see the real gains of VRV/VRF technology - these advanced, high efficiency air conditioning system designs which minimise energy wastage.
Case Studies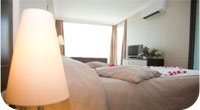 Domestic Installation
As part of a major domestic refit we were asked to install an air conditioning system without the need for a three phase power supply. Our clients brief was for an efficient compact system which complemented the new décor.
Energy Assessment
Exact Air have over 25 years of knowledge and experience in the air conditioning industry and our air conditioning energy inspections report will not only help you comply with the latest regulations, it will also help to improve the efficiency of your air conditioning system. Increased HVAC efficiency means reduced running costs, lower energy bills and lower harmful emissions, a real win- win result for a very modest outlay.

» Click here for an example of our comprehensive Energy Assessment report
Contact us for a rapid response
Get in touch with any queries or if you require further information.

(01295) 710831


(01295) 711892


online@exactair.co.uk